2nd Annual Customer Appreciation Day--Saturday, July 23rd
Mark your calendars and reserve July 23rd from 10am-3pm!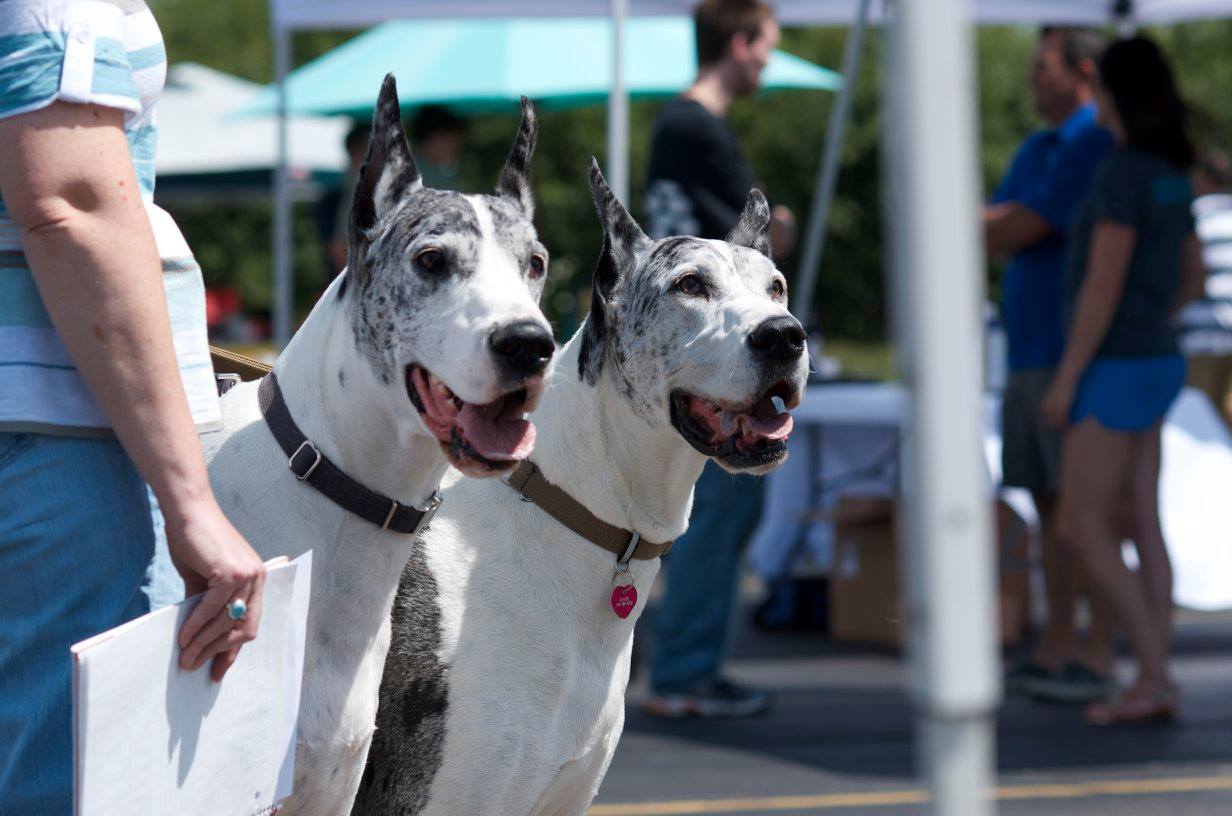 Our Mukwonago location will be hosting our 2nd Annual Summer Customer Appreciation Day (last year we called it Summer Fun Day) featuring the Pier Pups dock diving tank!!!
Brought to you by American Natural Premium, Bichon and Little Buddies Rescue/For Pets Sake/ Groom N Time, Born Free, Earthborn, Fromm, Lotus, NutriSource, OC Raw, Stella & Chewys, World's Best Cat Litter and End of the Leash.
Watch our Facebook page, blog and newsletter for more information on the many booths and huge sales coming up that day only!
Have you tried any of these tips to help your dog beat the heat?
Frozen Raw bones
Doggie Ice Cream (our store dogs LOVE the Bear and the Rat brand!)
Kong stuffed with canned pumpkin or canned dog food and frozen
Treats and chews frozen in a block of ice
What other things have you tried? Let us know on Facebook!
Dr. Deanna Witte of Witte's Natural Veterinary Care will be visiting our Mukwonago store TODAY, Wednesday, June 15th, for consultations, cold laser therapy and/or spinal manipulations for your pet. Consultations include discussion of holistic options regarding nutrition, supplements and essential oils. Appointments are for 20 minutes and include both consultation and adjustment. Call the store to reserve your spot: 262-363-3338.
Lakeland Adoptables at Mukwonago EOTL
Stop by the Mukwonago EOTL Saturday, June 18th between 11am-2pm to meet adoptables from Lakeland Animal Shelter!
Did you know that Lakeland Animal Shelter cares for over 2,500 animals every year in the SE Wisconsin area? At any given time, they house 40-60 dogs and 150-400 cats, and do not limit their intake based on the ages, temperament or health of the animals. There is also no time limit for each animal's stay. Each individual is treated with respect and compassion, and is given the treatments and training he/she needs to reach their full potential for adoption. Read more about Lakeland's Mission and Philosophy.
HAWS Pets of the Week
The lucky family that adopts one of the pets featured here on our blog will receive a coupon from HAWS good for a "congratulations" gift bag from End of the Leash!
To learn more about how to adopt through HAWS, please visit their adoption page. You may also give them a call at 262.542.8851.
These two are a sweet pair of best buddies and must be adopted together. McFluffer is a bit of an unusual guinea pig, he is called a Trexel because of his long curly hair. He will need special care as he will need his curly flowing locks trimmed up so they do not drag along the ground and get matted by bedding. Porkchop is a smooth coated pig so he does not need any special care.
Oatmeal is a happy and busy little gerbil. Some of his favorite things to do are to dig tunnels in his bedding and run in his wheel! He also enjoys gnawing on his cardboard tubes. He is sure fun to watch scamper about!
Stay cool!!
Your Friends at End of the Leash
Please remember that us folks at End of the Leash are not veterinarians and no information on our website is intended to replace the indispensable and professional advice of your veterinarian.