Treat Time--Stock Up!
This is the LAST WEEK to stock up on Wild Meadow Farms Dog Treats!! They have 5 brands and LOTS of flavors and formulas to choose from. Each bag is now $1 off!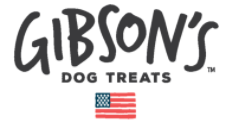 Gibson's: Gibson's dog treats are artfully crafted in small batches with high quality ingredients. They use both solar energy and natural wood smoking to help produce the treats. Whether gently toasted or freeze dried, they go the extra mile to provide a safe treat you can feel confident feeding your dog.
Wild Meadow Farms: Wild Meadow Farms dog treats contain NO grains, fillers, corn, sugar, salt, soy, or animal by-products. Their treats contain all U.S.A. raised and sourced ingredients. They are very serious about quality and therefore all of their dog treats are minimally processed in the USA. Not just the production of the treats is important, but also the bags in which they are packaged. All of their bags are printed in the U.S.A. with all U.S.A. materials.
Lancaster Meat Co.: Lancaster Meat Co. treats are made in the USA with NO grains, soy, corn, or wheat. Each treat is prepared in small batches with its own unique process to provide your dog a variety of tastes and textures. With so many styles and flavors to try, your dog will go wild with the exotic varieties.
Bounty Bites: Bounty Bites are whole food ingredient treats that are deliciously healthy for your dog. Unlike regular treats, Bounty Bites are grain free and gluten free. With all natural ingredients, these range from tasty Biscuits to meaty Jerky Trainers.
Barbacoa: These 100% USA hand-sliced and air-dried whole cuts of meat are smoked in an old school way to create a delicious and irresistible natural jerky treat for your dog.
This week's Frozen Friday special
This week's brands are Bones and Co., Nature's Logic and Nature's Variety! Stop in for 20% off, all day, Friday, August 25th.
Born Free Demo: Stop in at the Mukwonago store THIS SATURDAY, August 26th between 10am-2pm to chat with a Born Free representative! Learn more about their awesome lines of pet foods.
HAWS Pets of the Week
The lucky family that adopts one of the pets featured here on our blog will receive a coupon from HAWS good for a "congratulations" gift bag from End of the Leash!
To learn more about how to adopt through HAWS, please visit their adoption page. You may also give them a call at 262.542.8851.
September's coming soon...hope you're enjoying what's left of summer!
Your Friends at End of the Leash
Please remember that us folks at End of the Leash are not veterinarians and no information on our website is intended to replace the indispensable and professional advice of your veterinarian.